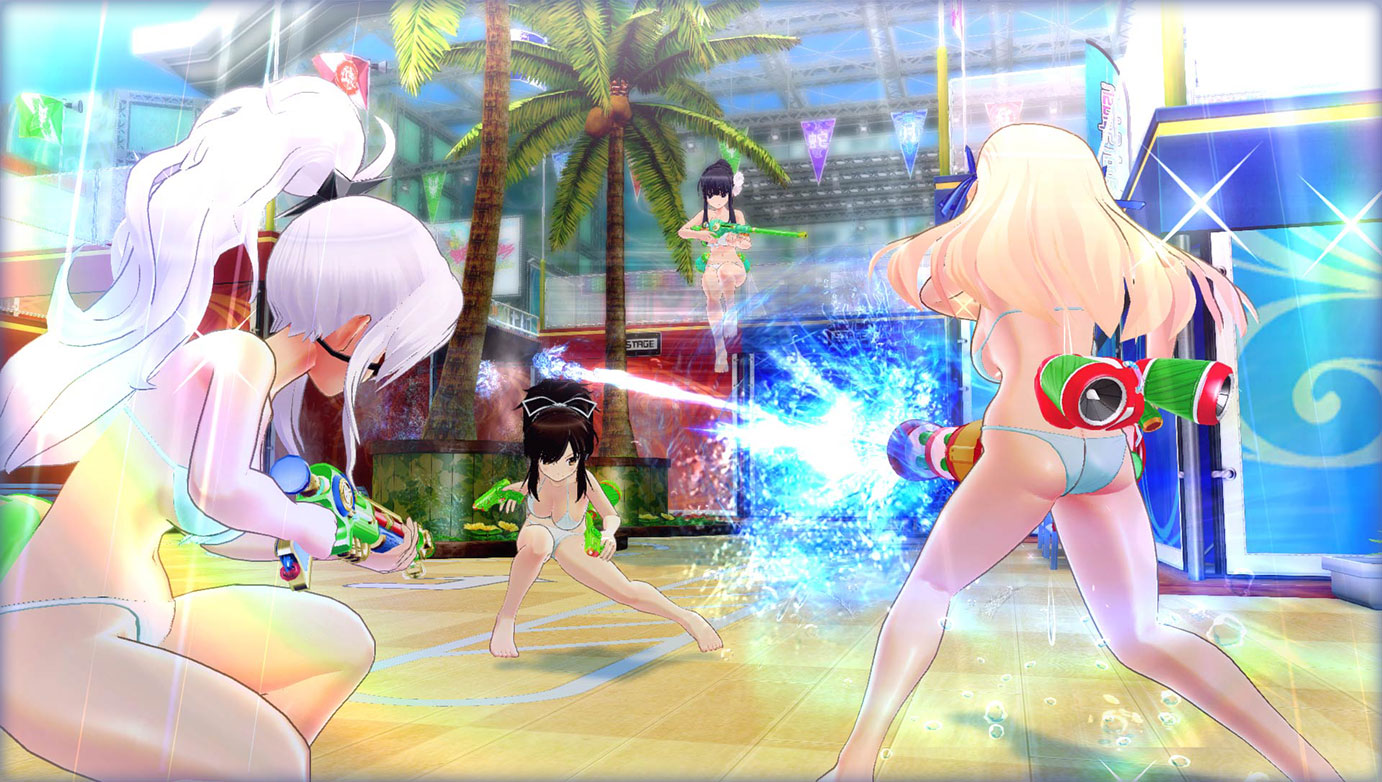 Water, Water Everywhere
Water powers not only the girls' weapons, but their state-of-the-art hydro-jetpacks, which are used to fly and slide around each large arena at will.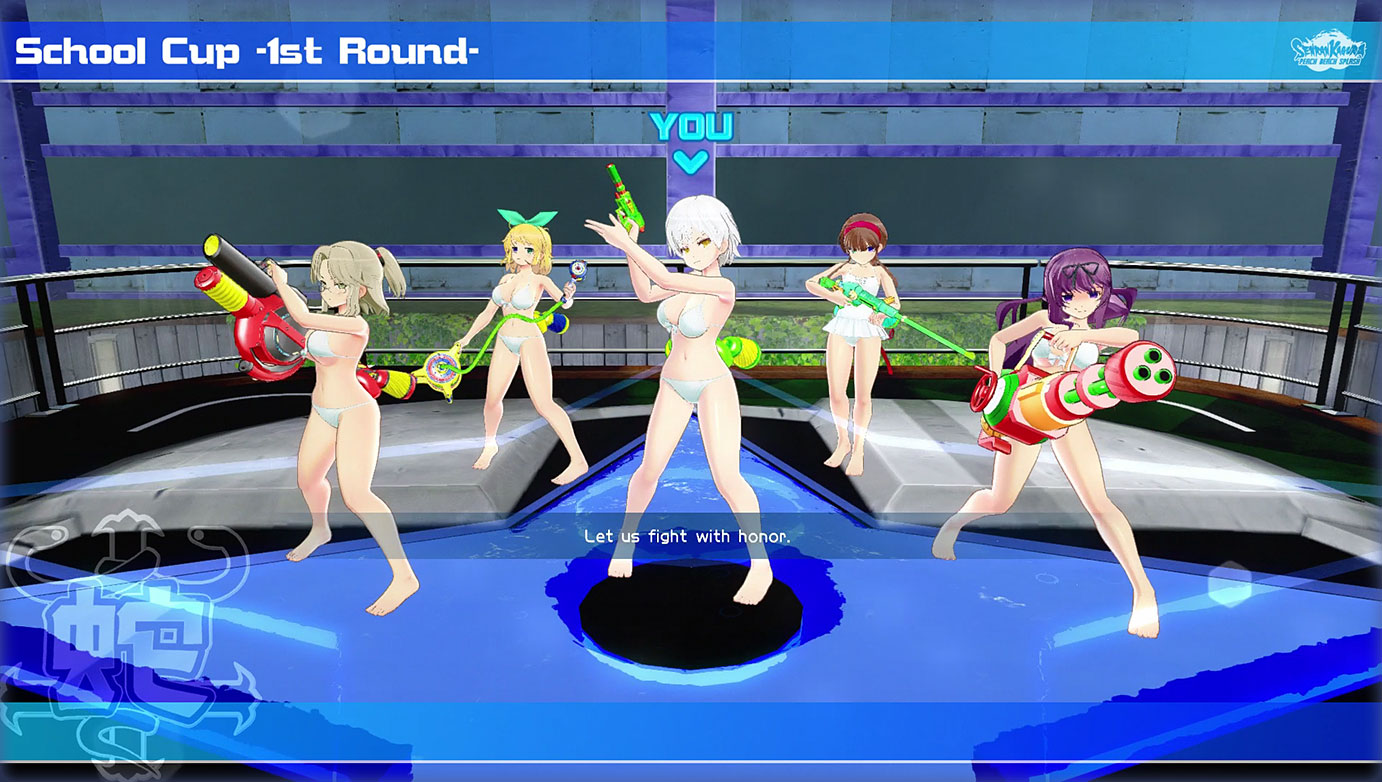 Arm Your Allies with an Aqua Arsenal
Your water warriors can charge into battle equipped with any combination of the ten different types of water weapons available, each of which can be upgraded individually, or they can go online for survival matches and 5-on-5 team battles.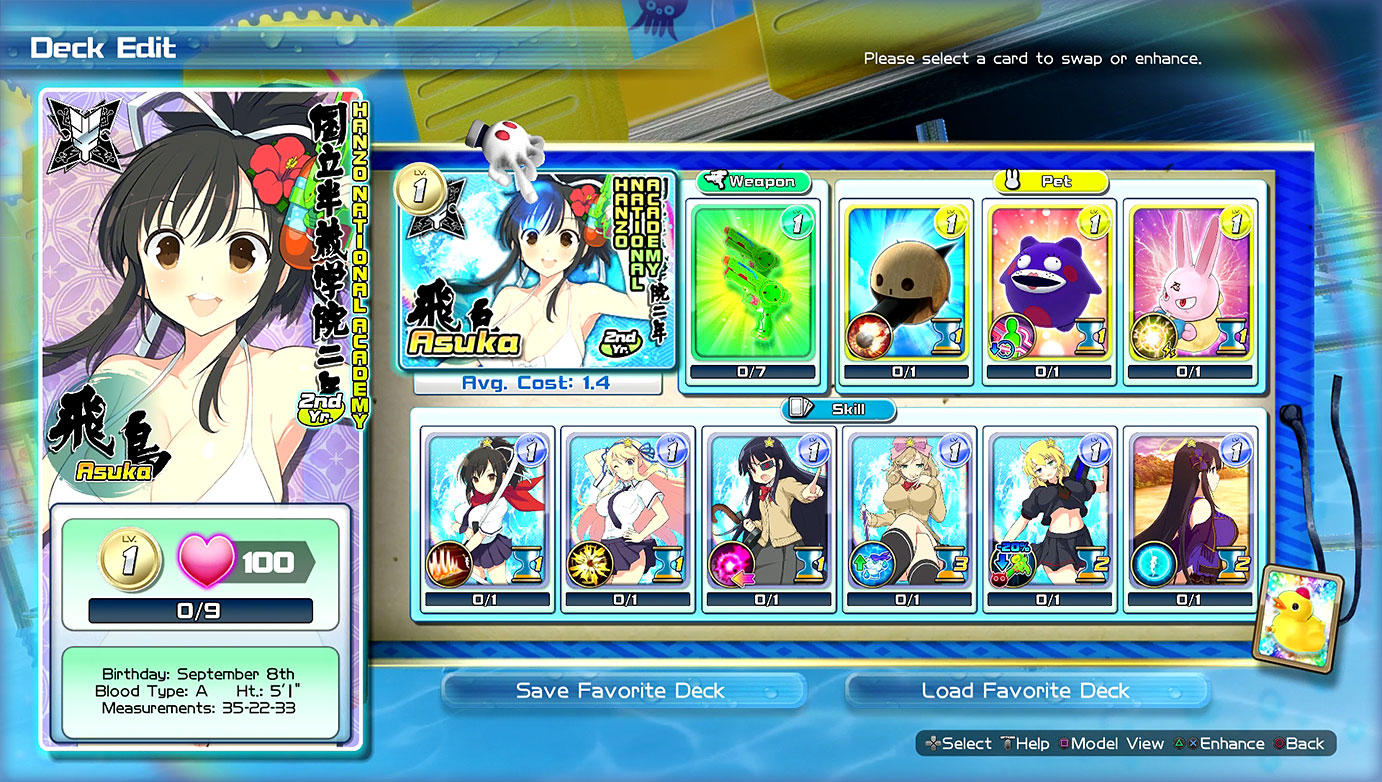 Stack the Deck Your Way
With over 800 attribute cards available, providing improved weapons, unique skills, and summonable pets, players can equip any combination of 6 skill cards and 3 pet cards per match for a combo their opponents will never see coming.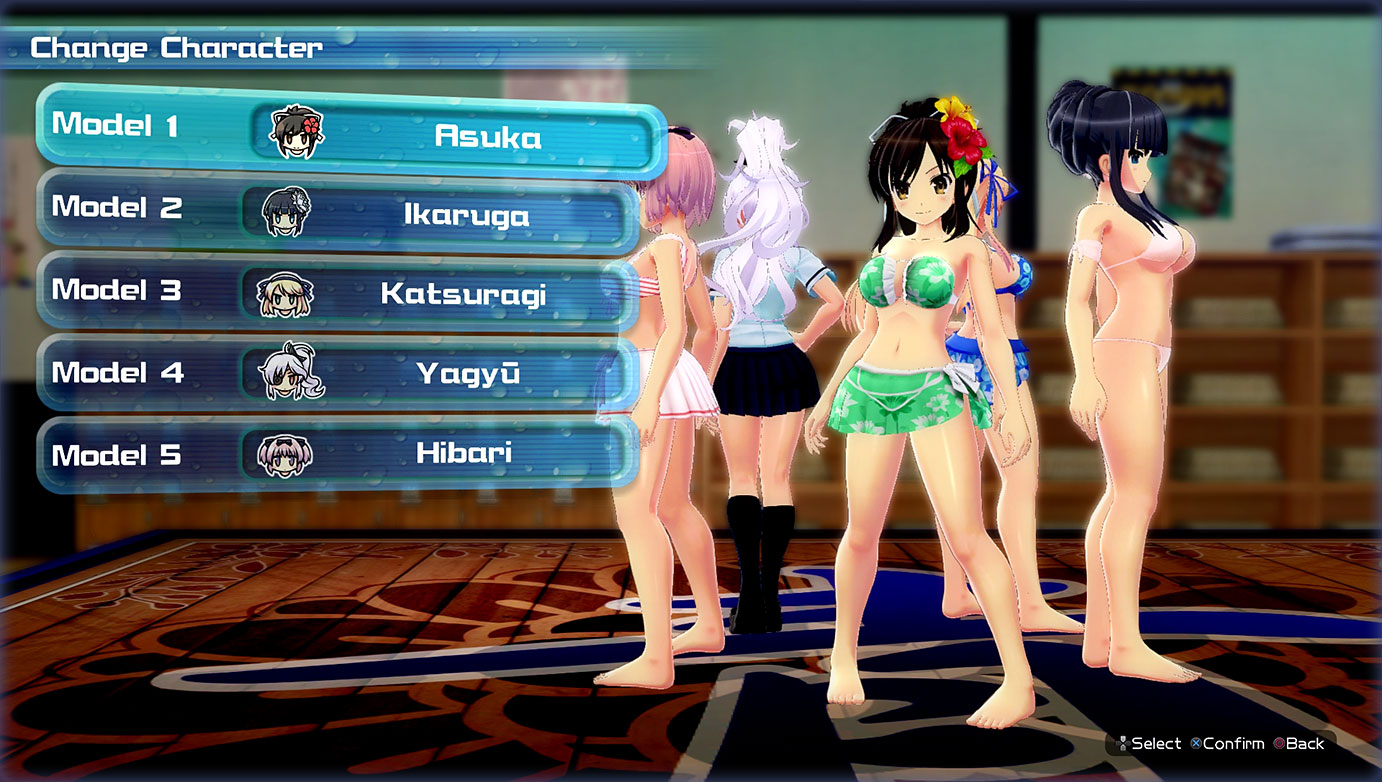 Become Bosom Buddies
The dressing room returns with all-new methods of interaction (including squirt guns, of course). Customize each character's outfit, but be forewarned that it may not be fully intact (or opaque!) by the time the match ends…